The upcoming romance anime Loving Yamada at Lv999 is heading our way in just over a week, so the production company is starting to ramp up the promotional pieces they are releasing for it.
The latest is Loving Yamada at Lv999's Runa Sasaki's character trailer, which came out yesterday.
The trailer introduces both the adorable middle-schooler and loli Runa, along with Ai Kakuma the husky-voiced actress playing her in the anime.
Fans of the manga, of course, will know Runa is the sister of protagonist Yamada's senior Eita Sasaki, as well as being a student who gets weekly tutoring from Yamada.
Runa is also an avid player of the video game Forest of Savior, which Yamada and Akane are obsessed with, and she's a pretty good player.
Runa Sasaki's character trailer has the extremely introverted husky-voiced middle school student quite grumpy in most of her daily activities.
Until, of course, Yamada-san arrives, and then all of a sudden she is all upbeat and peppy. Because she likes him. Awwwww.
Loving Yamada at Lv999 is being directed by Morio Asaka (Ore Monogatari!!), with series composition from Yasuhiro Nakanishi (A Couple of Cuckoos) and character designs by Kunihiko Hamada (Chihayafuru).
The anime is based on the original manga series by Mashiro, which is being published in English via Mangamo who has this to say about the plot:
Recently dumped, Akane is just about to quit the game she used to play with her boyfriend, when she meets Yamada in the same RPG. Yamada in real life turns out to be somewhat of a legend. The only problem is – he is ONLY interested in the game.

As Akane's feelings grow, will Yamada's focus stay on the game?
The first episode of Loving Yamada at Lv999 is due out on April 1st, although there is no word yet on where it will be streaming outside Japan.
Check out what you can expect via the adorable Loving Yamada at Lv999's Runa Sasaki's character trailer below. Isn't she cute?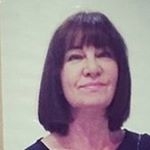 Latest posts by Michelle Topham
(see all)