The not particularly popular Lucifer and the Biscuit Hammer anime just ended last week with news that the second cour of the series will premiere on October 7th in Japan.
The anime is part of the Fall, 2022 anime season.
Along with the announcement came a new Lucifer and the Biscuit trailer with high-energy scenes.
Proving why fans who do love the show like it so much.
The trailer also revealed Lucifer and the Biscuit Hammer's opening and ending theme songs for the second cour, and featured a snippet from the opening theme song — an upbeat track with hugely powerful vocals.
That second cour opening theme song is 'BE the HERO' by Raon, with the anime's ending theme song (unreleased so far) being 'ZERO' from Sano ibuki.
Lucifer and the Biscuit Hammer is based on the manga by Satoshi Mizukami.
The anime is currently being streamed on Crunchyroll, who has this to say about the plot:
One day, unremarkable college student Yuuhi Amamiya meets a talking lizard who asks for his help saving Earth from a crisis. Before he can refuse, Yuuhi is turned into a member of the Beast Knights and given a ring that gives him the psychic power "domain control."

He is then immediately attacked by an enemy! But just as all seems lost, he's saved by the girl next door, Samidare.

But it turns out Samidare isn't really a savior of any kind… she's actually a demon lord who wants to conquer Earth! Drawn to her absurd strength and evil charms, Yuuhi becomes her devoted servant and acts to support her wicked schemes.
Check out the just released Lucifer and the Biscuit Hammer second cour trailer below, and listen to that cool OP.
Watch the anime on Crunchyroll.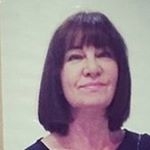 Latest posts by Michelle Topham
(see all)