It has been three and a half years since the third season of the action mystery anime Bungo Stray Dogs aired, so you can only imagine fans' impatience to be able to watch Season 4.
That wish has come true this week, with Bungo Stray Dogs Season 4 Episode 1, "The Lone Swordsman and the Famous Detective" airing in Japan, then streaming soon after on Crunchyroll for Premium members.
Right after the episode ended, Lantis' official YouTube channel uploaded a full-length music video of the anime's ending theme song — 'Shirushi' by Japanese pop band Luck Life.
The old-fashioned sepia-colored 'Shirushi' music video features the members of Luck Life dressed in that old-fashioned style reminiscent of most Bungo Stray Dogs' characters, and performing the song while various antique objects suited to the anime's period intersperse their performance.
Luck Life's 'Shirushi' (which means 'Sign') itself is a banger, and is now the fourth ending theme song the band has performed for Bungo Stray Dogs.
If the success of their previous EDs are anything to go by ('Namae Wo Yobuyo' – 21 million views on YouTube, 'Kaze ga Fuku Machi' – almost 10 million YouTube views, and 'Lily' – over 9 million plays over several videos, with all three earning tens of millions more plays on streaming platforms like Spotify and Deezer), then Luck Life's 'Shirushi' is likely to be a big hit too.
Luck Life's 'Shirushi' will be released on January 25th as a double A-sided CD single along with the band's Tsurune: The Linking Shot's opening theme song.
Watch the gorgeous sepia-toned,old-fashioned-themed 'Shirushi' music video below. It really is the prettiest thing, and that song is hella addictive.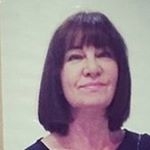 Latest posts by Michelle Topham
(see all)