Nintendo's Twitter account had fans of the Luigi's Mansion franchise all abuzz today as it was announced that Luigi's Mansion 3 will be releasing on Halloween on the Nintendo Switch.
A pretty apt release date for a pretty spooky game.
Advertising
Luigi's Manion 3 — the third game in the action adventure series — has Luigi, his pet Polterpup, Mario, Princess Peach and a few Toads at The Last Resort Hotel for a holiday.
It turns out, though, this isn't a dream vacation at all but, instead, a ploy for King Boo to get them all in the same place so he can capture them.
Leave it to Luigi, of course, to save the day.
The game itself sounds like it's going to be a whole lot of fun, with Next Level Games saying there will be a longer single-player mode with loads of exploring and hunting for items.
The multi-player component of the game has also been given an upgrade, with up to eight players being able to play on the Nintendo Switch at once.
When Luigi's friends go missing on vacation, it's up to our reluctant hero to save them from the ghosts in the Last Resort hotel! Join forces with Gooigi, slam ghosts, & prepare for a spooky treat when #LuigisMansion3 arrives to #NintendoSwitch on 10/31!https://t.co/3fg4O2t6PB pic.twitter.com/iNM9BKNKg5

— Nintendo of America (@NintendoAmerica) July 17, 2019
Advertising
Watch the Luigi's Mansion 3 trailer for an idea of gameplay, features and graphics, because this one looks like a lot of fun.
Then mark your calendar for Halloween.
Related reading: This Luigi's Mansion 3DS walkthrough completes the entire game in 5 1/2 hours — and it's fun!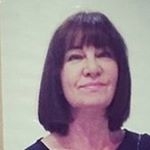 Latest posts by Michelle Topham
(see all)