Luigi's Mansion 3 trailer may be in Japanese, but it's still cool
Even if you don't speak Japanese, you can still get a good idea about what to expect in the upcoming action-adventure game Luigi's Mansion 3, due to be released for the Nintendo Switch on October 31st — yep, Halloween.
That's because Nintendo has just released an almost six-minute Japanese language trailer for the game (watch below).
This time the game takes place in a haunted hotel instead of a mansion and, while gameplay is similar to the previous two games in the franchise, new tools and abilities will be featured in the latest incarnation.
These include the new Slam, Suction Shot, and Burst power moves, which you'll see in action in the new Luigi's Mansion 3 trailer.
Gooigi, the all-green Luigi doppelganger, will also be back and will help our favorite plumber (well, he's mine!) get into places and overcome obstacles he couldn't manage without him.
Meanwhile, Nintendo has this to say about the upcoming game:
Luigi's dream vacation turns into a ghostly—and gooey— nightmare! Luigi embarks on a dream vacation with Mario and friends upon receiving an invitation to a luxurious hotel. However, his dream quickly becomes a nightmare when King Boo reveals everything had been a ploy to capture Mario and friends. With the assistance of Professor E. Gadd once again, the reluctant and cowardly hero Luigi traverses up and down treacherous floors of the now-ominous hotel on a quest to save them.

Wield the upgraded Poltergust G-00 to slam and blow away the ghosts' defenses, or summon Gooigi, a doppelganger that can help Luigi overcome obstacles he can't get past alone. Interchange between Luigi and Gooigi as one player, or grab a friend and control one each.

For more frenetic multiplayer action, race the timer to clear various objectives on a series of floors in ScareScraper mode. ScareScraper mode can be played online* or locally with up to eight players on four Nintendo Switch systems.
Watch the latest Luigi's Mansion 3 trailer below. Because even in Japanese, I want to play that!
Related reading: Luigi's Mansion 3 releasing on Halloween with long single-player mode and improve multi-player — Yay!!!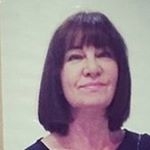 Latest posts by Michelle Topham
(see all)