Zack Scott's Luigi's Mansion 3DS walkthrough is fun
The new Luigi's Mansion 3DS game was released on October 12th, and it is already getting a lot of attention.
After all, who doesn't want to re-live one of the classic games of their childhood? Especially with its lovely updated look, fun and creepy music and new features. And it being a very good port of an iconic Gamecube launch title.
Advertising
Of course, like any game, and as fun as this one is, you will still definitely benefit from a Luigi's Mansion 3DS walkthrough.
If you decide you need one, you can't do any better than this Luigi's Mansion 3DS walkthrough from YouTuber ZackScottGames.
He uploaded a walkthrough of the Luigi's Mansion: Dark Moon game on his YouTube channel five years ago. A walkthrough he says is his second most successful video ever, as it received over 17 million views and 80,000 likes.
Zack Scott himself has almost two billion views on his gaming videos. Amazing, eh?
Watch Scott's full Luigi's Mansion 3DS walkthrough in the four videos below. He completes the entire game in just less than five and a half hours, including the final boss fight.
Advertising
Or you can watch his entire four-video walkthrough via his YouTube playlist.
Related: This Valthirian Arc Hero School Story walkthrough can help you complete this brilliant game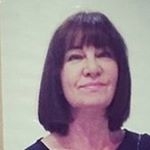 Latest posts by Michelle Topham
(see all)