As I have said before, I am a sucker for beautiful anime character visuals.
So much so, I have been known to continue watching anime I hate just to oggle at how prettily the show's characters were drawn.
That's why I am likely to watch all of the upcoming original TV anime Lycoris Recoil, even if the show ends up being garbage, because hell those are cute characters.
A new Lycoris Recoil key visual was also released today, just to prove I was right about the loveliness of those characters when the anime was announced a couple of months ago.
Those same characters, and their voice actors, show up in a Lycoris Recoil promotional video released today as well and, yep, they're gorgeous.
Lycoris Recoil is being produced by A-1 Pictures (Wotakoi: Love Is Hard for Otaku), with director Shingo Adachi in his full series directorial debut, and series composition by Asaura (original creator of Ben-To).
Those pretty character designs are by Imigimuru, with Kimika Onai designing their quite traditional uniforms.
Playing those characters are Chika Anzai as Chisato Nishikigi, Shion Wakayama who voices Takina Inoue, Ami Koshimizu as Mizuki Nakahara, Misaki Kuno who is playing Kurumi, and Kosuke Sakaki as Mika.
Watch the latest Lycoris Recoil promotional video below.
For more news on the upcoming anime, check out the official Lycoris Recoil website. The anime itself is due to premiere in July.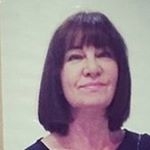 Latest posts by Michelle Topham
(see all)