One of the fun things about the upcoming Lycoris Recoil anime is that, while the two main characters — Chisato and Takina — are adorably cute cafe waitresses, they double as exterminators who head out into the night to kill zombies and other monsters.
Chisato and Takina's nightly excursions are shown briefly in the newly released Lycoris Recoil trailer, with both girls looking quite at home with the guns they are carrying.
Along with the new trailer, we also got a new key visual. (see below)
The top half of this Lycoris Recoil key visual looks bright and happy, while the bottom shows a little more of a we-kick-ass-at-night kind of vibe.
Aniplex describes the anime like this:
A Japanese café in Tokyo serving delicious coffee, super sweet treats and… more!? From making local deliveries to chaperoning to getting rid of zombies and even fighting a giant monster??

Whatever the problem, stop by for a consultation! No matter the order, leave it to us!
Check out the new Lycoris Recoil trailer below.
Along with the cool gun action, it also features the anime's ending theme song 'Hana no To' performed by Sayuri.
The anime premieres on July 2nd.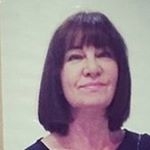 Latest posts by Michelle Topham
(see all)