Coachella finally uploaded video of some of Swedish indie pop singer Lykke Li's stunning performance last weekend (April 10) and I just had to share — as I do prefer to share the legitimate source's stuff where possible. All three songs they've currently allowed us, that is, as they are so beautiful.
Lykke's three available tracks are 'I Never Learn', 'Just Like a Dream', and the beautiful 'Jerome' and, while I don't necessarily think they were Lykke's absolute best songs of the evening (I loved her rendition of Drake's 'Hold On We're Going Home' the most), they're still a pretty decent representation of how wonderful her set was.
As for Lykke Li herself, she wore a fitted 70s style glittery black suit at Coachella, which she told Style was "a drag to wear" as it was very stiff, "but it was so worth it because we wanted that silhouette—we wanted to make a play on David Bowie and a boy dressed as a girl." I'd say she definitely succeeded.
Watch Lykke Li live at Coachelle last weekend in the videos below. Mesmerizing, isn't she? And isn't it easy to see why she's become so critically acclaimed?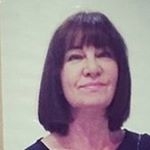 Latest posts by Michelle Topham
(see all)