M. Night Shyamalan's 'The Visit' trailer has been released, and it looks quite frightening
After massive success with The Sixth Sense, Unbreakable, Signs and The Village, director and writer M. Night Shyamalan then went through a few years where no movie he wrote or directed was a hit. So bad was it, he was nominated as Worst Director and for Worst Picture at various awards festival for all of them.
Now, though, it looks like he might be back onto a winner with his upcoming film 'The Visit'. A movie that had its first trailer released this week and, yep, this one looks scary.
Two kids visit their grandparent's house deep in the Pennsylvania countryside, but what starts out as a nice visit soon turns into horror, as both granny and grandpa suddenly seem to be crazy? Possessed? Ax murderers? We don't really know, but whatever they are, they're freaky.
Watch M. Night Shyamalan's scary trailer for 'The Visit' below to see what I mean.  The film itself is due for release on September 11th and, if future trailers look as frightening as this one, I'll be grabbing a ticket.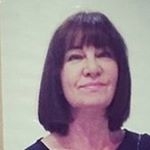 Latest posts by Michelle Topham
(see all)