You know child star Macaulay Culkin is all grown up when he's heading an odd Velvet Underground tribute band that plays pizza-themed songs, and looking as cool as heck doing it. But that's how it was when Culkin and The Pizza Underground played at The Awesome Fest at The Oval in Philadelphia on Friday, July 18th. News is they had a blast and fans loved them.
The Pizza Underground actually started out as a bit of a joke between Culkin and some of his friends, as they thought it might be funny to get a band together to play Velvet Underground songs, but with pizza-themed lyrics instead. As time went on, though, the band became more serious. So much so, they're now playing at venues and festivals all over the place.
The Awesome Fest was one of those venues, but one that sounded like it was an absolute blast. Music from The Pizza Underground, loads of pizza to eat, and even a pizza-themed movie to watch afterwards. And the best bit? All of this was completely free.
The Pizza Underground is Macaulay Culkin on kazoo and percussion and, of course, vocals), Matt Colbourn (guitar, vocals), Phoebe Kreutz (glockenspiel, vocals), Deenah Vollmer (pizza box, vocals), and Austin Kilham (tambourine, vocals.
Come on, you've got to love a band that includes the playing of the kazoo, glockenspiel, tambourine and a pizza box, (empty, I think?) and sings songs about America's favorite fast food.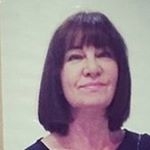 Latest posts by Michelle Topham
(see all)