I've never understood adventure games being available on iPhones as the screen is so darned small, you can barely see what you're doing. That being said, Machinarium Pocket Edition is now available for the iPhone so, if you don't mind having to squint to play, you may just enjoy it.
Machinarium, of course, is the beautifully designed adventure game from Amanita Design that everyone was going nuts about a couple of years ago when it was released on PC.
You can still buy the PC version DRM-free on GOG, if you like a large screen for your games (and the beauty that is Machinarium deserves this, I have to say), an Android version on Google Play or for your iPad if you want to play on the go.
One nice thing, if you already own Machinarium on iPad, Machinarium Pocket Edition for iPhone can be downloaded at no additional charge. If not, it's just $1.99 at the App Store.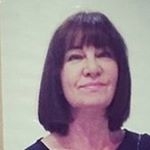 Latest posts by Michelle Topham
(see all)