Right when you think 12-year-old Maddie Ziegler can't produce anything else more incredible than her performance in Sia's 'Chandelier' and 'Elastic Heart', she's back with another Sia video that's even more amazing. This one is for Sia's new release 'Big Girls Cry' and features Maddie Ziegler again.
But, this time, not dancing. Instead, Maddie is filmed for three and a half minutes doing nothing more than standing against a black screen while she goes through anguish – grimacing, twisting her face, pulling her hair and, it looks to me like crying for help.
Which is exactly what this video is. A phenomenally artistic way of showing the internal conflicts we all face during times of crisis. Conflicts you probably never thought of as having a way of physically 'looking'. Until 12-year-old Maddie Ziegler put them into images.
The video for 'Big Girls Don't Cry' was choreographed by Ryan Heffington, and it's Maddie, again, who puts his artistic expression into a physical reality.
As for the song, it's another Sia hit, as I've only listened to it a three or four times tonight and it already seems to be burned into my brain. Listen to it, and watch it, below.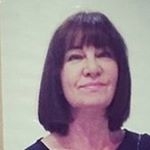 Latest posts by Michelle Topham
(see all)