American Made in Abyss fans, and there are many of them, are finally getting to see the Made in Abyss: Dawn of the Deep Soul movie.
That's according to Sentai Filmworks who announced this morning that the U.S. premiere of the film will be at Anime Boston on April 11th, followed by national screenings on April 13th and 15th.
If you're an English dub fan (not me!), you'll need to look for screenings on April 13th, as that's when the dubbed version of Made in Abyss: Dawn of the Deep Soul will be showing.
The English subtitled version of the film will get national showings on April 15th.
The film itself is the first real additional story we have gotten since the 13-episode anime series finished in late 2017. (You can't count the two previously released movies, as they were just compilations of the anime we had already seen).
There has been a sequel announced to the first season of the anime as well, but it's unclear if it will be another movie or a series. Keep your fingers crossed for a series, as that will give us a much longer addition to this amazing story.
Made in Abyss (in Japanese Meido in Abisu) is based on the manga series by Akihito Tsukushi, which currently has eight volumes published.
Along with the U.S. film release dates today, Sentai also announced the same two Marulk's Daily Life anime shorts Japanese audiences got to see before the film will also be shown in the United States.
Take some dried sardines and a beer with you to the movie theater, and you might just feel like you're in Japan.
To drum up even more excitement, Sentai also released a dubbed Made in Abyss: Dawn of the Deep Soul trailer. If you can ignore the truly terrible voice over, the anime itself looks beautiful.
And, if it bothers you as much as it does me, there's a original Japanese trailer with English subtitles you can watch.
Check both trailers out below. You can also find showings of the movie in your area and pre-order tickets at the Senta Filmworks' website.
Read: More anime news on Leo Sigh here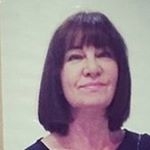 Latest posts by Michelle Topham
(see all)