The long-awaited second season of one of the most popular anime series in years was announced today — Made in Abyss: Retsujitsu no Ougonkyo, in English titled Made in Abyss: The Sun Blazes Upon the Golden City.
The upcoming new TV anime will premiere sometime in 2022, and is based on the manga by Akihito Tsukushi.
Advertising
The series will follow on from the events in the film Made in Abyss: Dawn of the Deep Soul, after Riko has earned her White Whistle and is starting her dive to the Capital of the Unreturned.
Along with the announcement, a Made in Abyss: Retsujitsu no Ougonkyo visual was also released today.
Readers of the manga series will recognize the character featured on the visual as Faputa — aka Princess of the Narehate.
According to My Anime List, the plot of the new season goes like this:
After surviving the brutal challenges of Idofront, Riko now possesses a White Whistle, allowing her to descend into the Abyss's sixth layer—The Capital of the Unreturned. Alongside Reg and Nanachi, Riko begins to explore the uncharted domain, where the ruins of the promised Golden City are located.

As the trio starts to adapt to the harsh environment, they soon encounter dangerous creatures and treacherous landscapes. Their expedition leads them to a village inhabited by strange beings known as "hollows."

Despite the creeping sense of unease that welcomes them, the three venture onward to uncover the mysteries of the settlement and long-lost legacies of the forgotten adventurers who once descended into the horrors of the unexplored Abyss.
Made in Abyss: Retsujitsu no Ougonkyo is being animated by Kinema Citrus.
Advertising
Masayuki Kojima is also back to direct, with screenwriter Hideyuki Kurata back in charge of scripts and series compostion.
Made in Abyss: Retsujitsu no Ougonkyo is due to premiere sometime during the Summer, 2022 anime season.
Source: Made in Abyss official website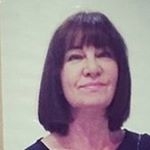 Latest posts by Michelle Topham
(see all)