Watch Madonna perform 'Borderline' on Jimmy Fallon — slow, sweet and sexy
Thursday night's The Tonight Show starring Jimmy Fallon was pretty stellar as not only did we get a long interview with President Barack Obama and a very funny 'Slow Jam' of his accomplishments, we also got a fabulous live performance 'Borderline' from the amazing Madonna.
But not just any old performance of 'Borderline'. No, ma'am.
Instead, this live version of Madonna's classic hit 'Borderline' was slow, sensual but also quite a bit sweeter than the original.
Of course, Fallon was suitably bowled over by her appearance on his show, introducing her by saying "Oh, I love her so much". And Madonna certainly did not disappoint.
In fact, it's hard to believe 'Borderline' was released in 1984.
Because that's 32 years ago, and not only is Madonna, at almost 58 years old, just as amazing a performer as she always was, she is now also the fourth best-selling artist of all time — with only The Beatles, Elvis Presley and Michael Jackson ahead of her.
Watch her below. And, boy, does she look elegant.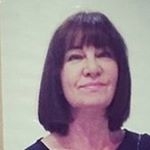 Latest posts by Michelle Topham
(see all)