Madonna has been killing it on The Ellen Show this week, with live performances of various songs from her latest album 'Rebel Heart'.  One song Madonna sang live for Ellen was her latest single 'Ghosttown', which she did so superbly and so emotionally, it was quite touching. But, as I watched it (and loved it), one thought kept crossing my mind. Madonna is shy.
And why do I say that?
Watch the video of Madonna singing 'Ghosttown' live below, and the evidence of her being shy is in just about every frame if you take just a minute to look. In fact, from just watching this four-minute snippet, I would venture a guess Madonna isn't just shy. She's excruciatingly shy.
You can see it in her eyes, particularly when she's finished singing, in her body language as she finishes and she's not quite sure what to do, and in the slight stiffness of her face. She wants you to like her, but she's really very unsure that you do. And you can feel that shyness palpitating off her.
All I can say is, when I see that, it just makes me like her more.
Because it also reminds me of Lady Gaga and the chink in her armor — and how incredibly shy Gaga is. In fact Gaga and Madonna, they're probably more alike than different. Two women who have had massive success in the music world, and both of whom have created extravagant fantasies about themselves and their lives.
But, I'm guessing part of their need to create a fairytale or an image is because the real person beneath all of that stuff (the costumes, the elaborate and sometimes bizarre photoshoots, the larger than life-ness about them) needs protection, because they're both actually quite vulnerable and get hurt easily. As well as both being overwhelmingly shy.
Then again, from the huge amounts of abuse both women have hurled at them, I can definitely understand their need for the kind of armor they both wear. If it was me, I'd be armoring-up too.
For more on Madonna's week-long residency on The Ellen Show, don't miss her singing 'Joan of Arc', and her talking to Ellen about her bad fall at The Brit Awards last month.
And, of course, watch her singing 'Ghosttown' below. It, and she, are gorgeous. Shy, or not.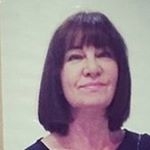 Latest posts by Michelle Topham
(see all)