There's a particularly uncomfortable video of Madonna on The Ellen Show this week talking about her fall at the Brit Awards last month. What makes this video so incredibly hard to watch, though, isn't that Madonna doesn't ever want to look at the video of her falling (she finds it too upsetting), or that she's angry at the dancers who pulled her cape off and caused her to fall (she's not, it wasn't their fault), it's how shy Madonna looks while talking about it.
In fact, during the whole three and a half minute video of Madonna talking to Ellen about her onstage fall, she barely makes eye contact with her once.
Of course, Ellen is her usual self and tries to make Madonna more comfortable. The sad thing is they both end up looking uncomfortable as a result. Madonna because she's shy, and Ellen because nothing she tries, including her jokes, do the trick.
Watch Madonna on The Ellen Show in the video below. Don't you feel kind of sorry for her? I know I do.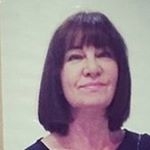 Latest posts by Michelle Topham
(see all)