Coming on the heels of the news today that iconic singer songwriter Madonna will be performing at the Eurovision Song Contest in Israel next month (and calls for a boycott of the performance due to Israel's war crimes against Palestinians), today we got a teaser for her upcoming new album.
Madonna's Madame X teaser has the iconic artist in many different roles. All in a 59-second video with a vintage French almost burlesque feel, and with Madonna acting out every role.
In the video, Madonna can be heard saying, "I decided to call my record 'Madame X'.Madame X is a secret agent. Travelling around the world, changing identities. Fighting for freedom. Bringing light to dark places. Madame X is a dancer, a professor, a Head of State. A housekeeper, an equestrian, a prisoner, a student, a mother, a child, a teacher, a nun. A singer, a saint, a whore. I'm a spy in the house of love. I'm Madame X."
An artist that is apparently "fighting for freedom" in this new persona. Just not for Palestinians.
Or has the singer not thought this Eurovision Song Contest performance through properly?
After all, she has been outspoken about Israel's human rights violations when it comes to Gaza's children in the past. So why is she suddenly forgetting that?
As for Madame X, it will be Madonna's 14th studio album, which looks like it may be set to be released soon.
Watch the full Madame X teaser video below to get a taste of what is to come.
And no, as Madonna will be performing at the Eurovision Song Contest in Israel, I won't be buying the album. I don't support artists that are this supportive of Israel.
Sorry, Madonna.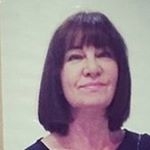 Latest posts by Michelle Topham
(see all)