Maggie Gyllenhaal says she's "interested in nudity now"
The astounding and, may I say incredibly intelligent and 'hot', actress Maggie Gyllenhaal was in a Hollywood Reporter round table recently where she talked about her latest project, the British TV series The Honorable Woman. It's a political thriller about a woman who tries to create peace between Israel and Palestine.
Gyllenhaal starts off by saying how doing the series really threw her for a loop. She was insecure about having to 'carry' the series, and felt as though everyone was relying on her, including her husband and kids. She ended by saying "It posed all sorts of challenges all the way along. But I had also never learned more from anything".
She then went on to talk about sex scenes in film. Calling them "so interesting", Gyllenhaal said, "Of course it's uncomfortable to take your clothes off in front of people you don't know, and it feels weird. But I think it can be such an opportunity for really interesting acting." She added, "I'm 37. I've had two babies and, I don't know, I'm kind of interested in nudity now".
And it all boils down to how Maggie Gyllenhaal sees sex and people's bodies, as she pointed out she's far more turned on by sex scenes in film where the actors have bodies she "recognizes". Meaning bodies that look like most of us, rather than bodies that have been sculpted by hours at the gym and food deprivation, just so they can look like most people don't.
Watch Maggie Gyllenhaal talk about sex scenes in film in The Hollywood Reporter video below. She's as smart as always and, yes, unsurprisingly, hot.
And for more on some of the interviews The Hollywood Reporter gets with amazing women, don't miss Julianne Moore cover shoot.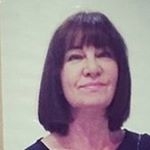 Latest posts by Michelle Topham
(see all)