American actress Maggie Gyllenhaal showed up at a party for the premiere episode of her new eight-episode HBO series The Deuce wearing a gorgeous powder blue 3-piece trouser suit last night. The suit was by Italian high fashion clothing label Miu Miu.
Gyllenhaal has also been doing the rounds of the talk shows this week promoting the new series, which premieres on HBO at 9pm EST tonight.
The Deuce was created by The Wire's David Simon and George Pelecanos, and is being called "David Simon's best work since The Wire' by The Atlantic.
Considering The Wire is one of the best series to ever appear on American TV, then this one must be good.
Meanwhile, I'm in love with that gorgeous trouser suit.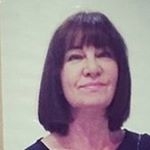 Latest posts by Michelle Topham
(see all)