Maggie Smith says she's happy Downton Abbey is over
Dame Maggie Smith was on The Graham Norton Show last night, the first British talk show she has appeared on in 42 years. And during the conversation, this wonderful national treasure admitted she's incredibly happy Downton Abbey is finally ending.
"I'm glad it's over, I really am. By the time we finished she (her character, Violet Crawley ) must have been about 110. It couldn't go on and on, it just didn't make sense," she said.
Advertising
As for the popularity and increased fame she has experienced during the 10-year series, Norton asked her in particular about Americans. "The people coming up to you. Like Americans. They're not shy, Americans", he said.
Smith agreed, but went on to say dryly, "I don't go anywhere really where they can get at me. Because it's usually in museums and art galleries and things, so that limits things. I keep away from there. And Harrods. I don't go near", which, of course, set Graham Norton's audience of into fits of laughter.
The 80-year-old actress also admitted she has never seen an episode of the popular TV series. "I've got the box set", as if that is good enough in and of itself.
Watch the wonderful Dame Maggie Smith on The Graham Norton Show in the video below.
Advertising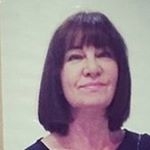 Latest posts by Michelle Topham
(see all)