Sentai Filmworks uploaded a trailer for the Magic of Stella Complete Collection on Blu-ray to their YouTube channel today. A cute anime series released in 2016 about Tamaki, a girl who starts high school and soon discovers a club where the other girls are developing their own video game.
As a gamer myself, that Magic of Stella Complete Collection trailer reminded me that the show was one of my favorite anime in 2016,which is why I am recommending it for anyone who loves anime and video games.
Whether that is you or someone you will be buying a gift for when the holiday season rolls around.
Magic of Stella (aka Stella no Mahou) is a moe slice-of-life anime series with funny, sweet characters you actually like, an interesting storyline, a gorgeous art style and lovely music.
The main character, Honda Tamaki, is also a moe lover's dream as she is small and cute and spends her life at school wearing a too-big-for-her uniform and with always messy hair. Throw in her soft voice and her adorable personality, and Tamaki is definitely one of those moe characters you just want to hug and hug and hug.
Animation studio Silver Link (Non Non Biyori, Bofuri) has also done a beautiful job with the animation in the series.
No, nothing about the anime series is groundbreaking but, if you like playing video games and you love a good slice-of-life anime with moe characters that is cozy and relaxing, this one may just hit the spot.
It definitely did for me.
The Magic of Stella Complete Collection on Blu-ray includes all 12 episodes on two discs, as well as clean opening and closing animations.
The official storyline for the series goes like this:
Tamaki's really excited about going to high school, but she's not sure what kind of club she wants to join… until she meets three girls who are making their own computer games! Remembering how she loved making board games when she was little, Tamaki takes the plunge and joins the group as their new artist. Now she, programmer Shiina, writer Ayame and composer Kayo are in a frantic race to finish their game in time to show at the big "doujin" conventions.

Meeting their deadlines won't be easy, especially since Tamaki has to learn on the job and Aya keeps getting distracted writing steamy love scenes. But where there's a will there's a way, and with the help of a bunch of talented friends, they just might be able to make it in time to create THE MAGIC OF STELLA! 
Check out the Magic of Stella trailer below, and notice just pretty it all looks.
You can currently grab the Magic of Stella Complete Collection on Blu-ray at Senta Filmworks.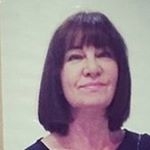 Latest posts by Michelle Topham
(see all)