Magicka: Wizard Wars gameplay trailer tells you alpha sign-up now open
Magicka: Wizard Wars, the competitive four-player game based around Magicka's spell system finally has a gameplay video trailer and, I must admit, the game looks very nice. Especially with its mix-and-match spells that, even if you get them wrong as the trailer shows, can still do some pretty major damage.
Magicka: Wizard Wars, of course, is the new arena game Paradox thinks DOTA 2 and League of Legends gamers will like. So sure are they that you'll love Magicka: Wizard Wars, in fact, they're targeting both beginning players and hard-bitten veterans, as they feel there's something for everyone here.
Of course, what they're likely to get are a lot more current and past Magicka gamers than anyone else, I'd say. But you've got to give them credit for trying.
By the way, alpha sign-up of Magicka: Wizard Wars is now open on the game's website, if you're interested in getting in on the ground floor.
Paradox isn't, however, giving any indication as to when the alpha game will actually get started. But, they are at least saying there are three stages of sign up, with new rewards being unlocked for each stage, as more and more people sign up.
Stage 3 even includes a free copy of Magicka on Steam, so if you haven't played that yet you might want to sign up for the Magicka: Wizard Wars alpha, just so you can get your free game.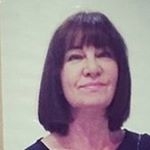 Latest posts by Michelle Topham
(see all)