The first season of The Dangers in My Heart anime series earned rave reviews from many anime fans for its beautifully-written quirky and strange protagonists, fabulous dialogue and its unusual plot.
With a second season of the romantic comedy anime on its way, you can only imagine how desperate many fans are for any information about the new season.
Even if that is just a few snippets of new art work featuring the hilarious pair — Ichikawa and Yamada.
Today, in that vein, the main The Dangers in My Heart, Season 2 key visual was released.
And, no, it doesn't disappoint as it features an adorably cute Yamada proving she and Ichikawa are getting closer and closer as she sweetly flirts with him in class.
The Dangers in My Heart fan festa to be held in December in Shibuya
The new key visual was released on the anime's official Twitter account, with a heads up for Japanese fans about The Dangers in My Heart fan festa that will be taking place on Sunday, December 10th in Shibuya, Tokyo.
The event will include the anime's voice actors reading scenes from the series, an announcement of the best scenes from the first season chosen by the actors themselves, and a live performance by  Kohanaramu, the artist who provided one of the first season's ending theme songs.
What is The Dangers in My Heart about?
Like the first season, The Dangers in My Heart, Season 2 is based on the hit manga series by Norio Sakurai.
Seven Seas Entertainment is currently publishing the manga in English, with six volumes out and a seventh due to be published on October 3rd.
They explain The Dangers in My Heart plot like this:
Kyotaro Ichikawa, a boy barely clinging to the bottom rung of his school's social ladder, secretly believes he's the tortured lead in some psychological thriller. He spends his days dreaming up ways to disrupt his classmates' peaceful lives and pining after Anna Yamada, the class idol.

But Kyotaro's not nearly the troubled teen he pretends to be…and it turns out Anna's a bit odd herself!
Like the first season, Season 2 of the anime is directed by Hiroaki Akagi (A Couple of Cuckoos), with series composition by Jukki Hanada (A Place Further Than the Universe), and with character designs by Masato Katsumata (The Quintessential Quintuplets movie and Season 2).
Shin-Ei Animation is in charge of anime production.
Check out the new The Dangers in My Heart, Season 2 key visual above, and mark your calendars for January, 2024 as that is when the second season premieres.
I don't know about you, but I can hardly wait.
RELATED: The Dangers in my Heart ending animation (creditless) shows Yamada in all her glory — Watch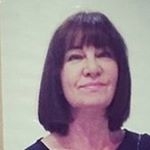 Latest posts by Michelle Topham
(see all)