Maisie Williams adds Tom Hanks, Anthony Joshua, Graham Norton to her 'Kill List'
Maisie Williams adds Tom Hanks, Anthony Joshua and Graham Norton to her 'Kill List'
British actress Maisie Williams is famous, and adored for playing the character of Arya Stark on the HBO TV series Game of Thrones.
Tonight, Williams showed up as a guest on the latest episode of The Graham Norton Show where she was asked about her Game of Thrones 'Kill List' — a list of people her character, Arya, is going to murder, and a list she repeats over and over again to herself so she never forgets a name.
Williams also confessed, however, that she is often stopped in the street by fans who not only want her to recite the list but also add….their name to it.
To which, fellow guest Anthony Joshua admitted "I would actually like that as well".
So, of course, when Graham asked her if she knew the names on the list, and if she could remember them, Maisie Williams agreed to recite them.
And then added…Tom Hanks, Anthony Joshua and…Graham Norton. Leaving three very happy men in her wake.
Watch Maisie Williams adding Tom Hanks, Anthony Joshua and Graham Norton to her 'Kill List' in the video below. Don't you just love that cheeky look?
Check out a lot more funny segments from Graham Norton here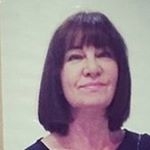 Latest posts by Michelle Topham
(see all)