When I first learned English actress Maisie Williams had been cast to play Arya Stark in the HBO TV series 'Game of Thrones', I was beside myself. She looks just like I'd always pictured Arya to look in my head and she's a darned good actress as well. Then, yesterday, I stumbled across the cutest Maisie Williams Vine video – and I was beside myself again.
The video is a Maisie Williams on Vine compilation video, which includes tons of the Vine videos Maisie has put up over the last few months.
Maisie Williams playing with her cat, singing, talking about her Audrey Hepburn eyebrows and, of course, Maisie Williams and her red lipstick (cute!).
Watch it below.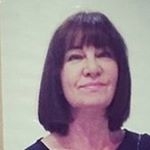 Latest posts by Michelle Topham
(see all)