Swedish fantasy pop singer Maja Francis has released the video for her debut single 'Last Days of Dancing' and it's very cool — the song and the video.
Maja Francis is a sort of modern pop synth version of Kate Bush, with a fabulous voice and quite a bit more 'fantasy'. She's been around for a couple of years, but mainly in America, where she was part of a country music duo, before changing her mind and moving back to Sweden to create her own solo work.
According to her music label, Universal Music Publishing, Francis' video of 'Last Days of Dancing' was filmed in her native Sweden and created around a yellow 1970's kitchen in Flen. The result is this spectacular work of art.
The video was directed by Sheila Johansson. 'Last Days of Dancing' was co-written by Veronica Maggio, Petter Winnberg and David Axelsson. And, like I said, it's fabulous. Watch it below.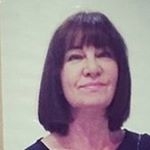 Latest posts by Michelle Topham
(see all)