Nigella Lawson's latest BBC TV series 'Simply Nigella' Episode 3 aired this week, and one of the dishes Nigella makes is oat pancakes with raspberries and honey.
It's a simple recipe that just requires you to grind oats up into a 'flour' using a blender. Then add baking soda, an egg, the milk of your choice (Nigella uses oat milk — I tend to use soy milk), some vanilla extract or paste, and a touch of cinnamon.
Mix all the ingredients together in a bowl.
Put some raspberries in a pan and pour honey over the top of them. Heat the mixture, stirring it around, until it is hot,
Put the pancake mixture on a griddle in small pancake-sized portions, and cook. They literally take a couple of minutes, nothing more.
Place on a plate, add the hot raspberries and honey and, voila, you have Nigella Lawson's 'oat pancakes with raspberry and honey sauce'. It really is as easy as that.
Get the full recipe for Nigella's oat pancakes with raspberry and honey sauce at BBC Food and, of course, watch her making them in the video below.
And then tune in to Nigella Lawson's 'Simply Nigella' episode 4 on BBC 2 next Saturday, November 28th, at 11:30 am for more.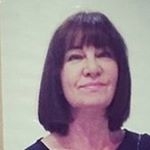 Latest posts by Michelle Topham
(see all)