I've been slowly making my way through some of Nigella Lawson's 'Simply Nigella' recipes in the last few weeks as, let's face it, just about everything she makes is delicious, and not that difficult to make.
Last week, I made her chocolate chip cookie dough pots (which are incredible served still warm), and this week I had a go at her salmon, avocado, watercress and pumpkin seed salad, as it looked so gorgeously pretty when she was making it.
For me, being vegetarian, the salmon was obviously not an option, so I lightly grilled some tofu marinated in a vegetable bouillon instead, and it was excellent. For you, however, if you do eat fish, I'm sure the salmon is amazing.
I also used extra virgin olive oil instead of the rapeseed oil, as I currently live in Thailand and have never seen that here.
For Nigella Lawson's delicious salmon, avocado, watercress and pumpkin seed salad, however, you really don't need much more than those four ingredients and a couple of quick extras. Plus, just a few minutes of your time.
Here are the ingredients you will need:
2 salmon fillets (approximately 250g/9oz total)
2 spring onions
1 tsp black peppercorns
2½ tsp lime juice
2 tsp sea salt flakes
3 tbsp pumpkin seeds
100g/3½oz watercress
1 tsp organic apple cider vinegar
1 small ripe avocado
1 tbsp rapeseed oil or extra-virgin olive oil
Now watch the video below to see how she makes it. Easy, eh?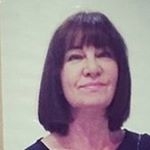 Latest posts by Michelle Topham
(see all)