If you are a fan of the recently released Kuma Kuma Kuma Bear anime, chances are you also love the voice acting of Maki Kawase who not only played protagonist Yuna in the anime series, but also provided the ending theme song 'Ano ne'.
If so, make a note to check out How NOT To Summon a Demon Lord Season 2 when it releases on April 8th on Crunchyroll worldwide, because Maki Kawase has just been cast as Tria.
Kawase, of course, also played Junko Konno in Zombie Land Saga, Yakumo Saotome in Val × Love, and Kunai Zenow in Monster Girl Doctor.
Tria's character art has also been released today (see above).
Maki Kawase's casting was announced along with the casting of Kazuyuki Okitsu (JoJo's Bizarre Adventure) who will be voicing the character of Gewalt.
Along with the announcement of the two new cast members today, a new 5-minute recap video of everything that went on in Season 1 of the popular anime will get you up to speed so you can easily enjoy Season 2.
You can watch that below.
How NOT to Summon a Demon Lord Ω (aka Season 2) is scheduled to premiere in Japan on April 8 on TBS. If you're not in Japan, bookmark Crunchyroll where the anime will stream.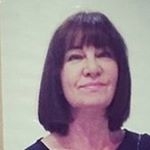 Latest posts by Michelle Topham
(see all)