Weathering With You coming to Blu-Ray and DVD in North America soon
If you are already a fan of Makoto Shinkai's Weathering With You or, if you haven't seen it yet but are dying to, you will be thrilled with today's Twitter announcement from GKIDS Films.
Because, yes, it's official (Yay!) — Shinkai's hit film 'Weathering With You' will get a Blu-Ray and DVD release on September 15th, along with a Steelbook version.
Special features on the Blu-Ray and DVD will include director interviews, featurettes and several official trailers.
This physical release, however, will come after the film itself will be shown on major digital platforms from August 4th, 2020.
GKIDS also announced a Collector's Edition of the celebrated movie, with details on that release coming soon.
Weathering With You was released in Japan in July, 2019 and tells the story of two teenagers — a boy, Hodaka, who runs away from home and a girl, Hina, who is able to control the weather during a time of turbulent weather patterns.
The critically-acclaimed film has currently grossed more than $192 million worldwide, with $127 million in Japan alone, over $45 million in China and almost $8 million in the U.S. and Canada.
The film is Shinkai's highest-grossing movie of all time.
  RADWIMPS' 'Weathering With You' soundtrack a massive hit in Japan — listen
Pre-order for the Blu-Ray, DVD and Steelbook of Weathering With You is currently available on various platforms.
And, if you're still not sure if this one is a must buy for you, check out the official trailer below because, unless you are dead inside, that should sell you!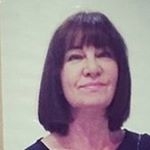 Latest posts by Michelle Topham
(see all)