Remember the outcry a few weeks ago when Makoto Shinkai's amazing film Weathering With You (Tenki no Ko) was not nominated for an Academy Award in any category it was eligible for?
Well, no worries, because the Japan Academy Film Prize Association has just named Weathering With You as the Animation of the Year for 2019.
A huge honor for the 47-year-old director, and one that was incredibly well deserved.
The association selected Shinkai's movie from a total of five nominees.
The other also well-deserving works nominated for the award were One Piece Stampede, Her Blue Sky, Detective Conan: The Fist of Blue Sapphire and Lupin  the Third: The First.
It was not just Makoto Shinkai who walked away from the evening with one of the top awards because of Weathering With You either.
The Japanese rock band RADWIMPS, who provided the theme song and all other songs and music on the soundtrack of the film, were awarded an Outstanding Achievement in Music award.
Considering the soundtrack album from the film was one of the top-selling digital albums in Japan last year, that is not a surprise. (Listen to the entire album in the Spotify player at the bottom of this article).
Especially when you remember several songs from the soundtrack were incredibly popular, including the theme song 'Ai ni Dekiru koto wa Mada Arukai' (Is There Still Anything That Love Can Do?), which made it to the top of the Japanese digital charts and sat there for several weeks.
The music video for that song has also earned RADWIMPS almost 50 million views on YouTube so far.
As for Makoto Shinkai's Weathering With You being given the Animation of the Year award, hopefully that will take the sting off the slight he was given by the Academy Awards board when his gorgeous should-have-been-nominated film was passed over.
The award is the first major prize the director has won, other than a Best Screenplay award for his previous film Your Name back in 2016.
Hard to figure why when you see the consistently high caliber of work he always releases (The Garden of Words, Your Name, The Place Promised in Our Early Days).
Meanwhile, if you have not yet been able to see Weathering With You, I highly recommend you do that sooner rather than later.
The story is sweet and moving, the animation is gorgeous, the music is wonderful and the whole experience watching it is so incredibly satisfying.
The film was also so successful at the Japanese box office, Weathering With You is currently sitting in the number 12 spot of the highest-grossing films in Japan. (Makoto Shinkai's previous film Your Name is also in the top 10 in fourth place).
Source: Japan Academy Film Prize website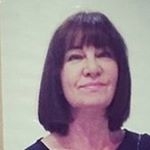 Latest posts by Michelle Topham
(see all)