First Malevolent Spirits: Mononogatari trailer out now
The first full Malevolent Spirits: Mononogatari trailer was released today and, if you enjoy an anime featuring spirits who might be a little bit more than they first seem, this one is for you.
The Malevolent Spirits: Mononogatari trailer features protagonist Kunato Hyouma, someone who, while he can definitely send spirits back to the spirit world, is having trouble controlling his rage.
Then along comes Nagatsuki Botan, a strange young woman who may just be able to help.
Along with the beautifully animated trailer, we also got a gorgeous Malevolent Spirits: Mononogatari key visual featuring Hyouma, Botan and some of the spirits she lives with. Yep, spirits she lives with.
Malevolent Spirits: Mononogatari is a high-action anime series based on the manga series written and illustrated by Onigunsou.
The anime adaptation of the series is being directed by Ryuichi Kimura (Aikatsu!), with series composition by Keiichiro Ochi (The Quintessential Quintuplets), and character design by Shiori Fujisawa (key animation in Mr. Dough and the Egg Princess).
Studio BN Pictures (Welcome to Demon School! Iruma-kun) is in charge of anime production.
The anime stars Takeo Ootsuka (Leon in Trapped in a Dating Sim: The World of Otome Games is Tough for Mobs) as Hyouma, and Yuuki Takada (Tarte in The World's Finest Assassin Gets Reincarnated in Another World as an Aristocrat) as Botan.
What is the plot of Malevolent Spirits: Mononogatari?
Malevolent Spirits: Mononogatari tells the story of Kunato Hyouma, a member of the Saenome clan, which specializes in returning spirits or tsukumogami back to the spirit world.
While Hyouma is good at what he does, he does it with incredible rage, as one of the tsukumogami took something important away from him, and he is unable to forgive or forget.
Worrying about him, Hyouma's grandfather decides to send him to the house of a woman called Nagatsuki Botan in Kyoto.
Here, he will live with Botan and the tsukumogami she lives with, with the hope that this environment can cure Hyouma of his hatred and rage before something terrible happens.
Watch the Malevolent Spirits: Mononogatari trailer below. The trailer introduces some of the main cast, as well as previews the two theme songs — 'Koigomoro' by Arcana Project, and 'rebind' by True.
The supernatural action anime premieres on January 9th, 2023.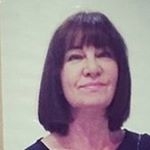 Latest posts by Michelle Topham
(see all)