One of the anime releases I am the most excited about this year is the upcoming Misaki no Mayoiga movie.
Especially as the teaser trailer for the film released six months ago featured gorgeous artwork, and the animation is being carried out by one of my favorite studios — David Production (Fire Force, Cells at Work!).
Today, with the release of another trailer plus an announcement of the voice actress who will be playing the lead being one of my favorites, Misaki no Mayoiga is looking better and better all the time.
Today's announcement includes the casting of Mana Ashida, who will play the film's lead character Yui.
Ashida, of course, is known for her role as the adorable Rin Kaga in the live action film Usagi Drop (aka Bunny Drop), as well as for playing Ruka in the anime film Children of the Sea (aka Kaijuu no Kodomo).
Misaki no Mayoiga is based on the novel by Sachiko Kashiwara, and tells the story of 17-year-old Yui who is trying to find her place in the world, Hiyori an 8-year-old girl who has lost her voice, and Kiwa, the old woman who owns the old house 'Mayoiga' which overlooks the ocean, and where the three will soon be living together.
The Zutto Ouen Project 2011+10 project
The Misaki no Mayoiga anime film is part of a three-part project called the Zutto Ouen Project 2011+10. A project created to commemorate the Tohoku earthquake and tsunami, which occurred on March 11th, 2011.
The other two are the anime film Hula Fulla Dance and the anime series Bakuten!!
The Misaki no Mayoiga story takes place in  Iwate Prefecture, one of the prefectures affected by the earthquake the most.
The film is being directed by Shinya Kawatsura (Non Non Biyori), with screenplay by Reiko Yoshida (Non Non Biyori, Violet Evergarden). Artist Kamogawa is designing the characters.
Watch the just-released new Misaki no Mayoiga trailer and drool at that gorgeous artwork, because this one looks like it will be one of the prettiest anime of the year.
Learn more on the anime film's official website. The film is due to premiere in Japan on August 27th.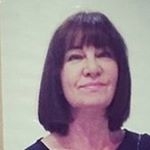 Latest posts by Michelle Topham
(see all)