Manic Street Preachers make rare TV appearance on Late Late Show with James Corden and they are phenomenal
I've been saying for weeks James Corden is deliberately going after British acts to appear on his new gig the Late Late Show. And today I'm convinced, as last night Corden had the incredible Welsh band Manic Street Preachers on the show. And those guys, they don't play live on TV that much anywhere, and definitely not on American TV.
And, sure, Manic Street Preachers have just finished a teeny tiny mini-tour in the US but, still, you just don't expect to turn on your TV and there they are. More's the pity, as they're bloody brilliant.
Watch Manic Street Preachers playing 'A Design For Life' from their album Everything Must Go live on the Late Late Show below. Isn't that one of the coolest things you've seen all week?
And can't you see why, in the UK at least, these guys have been around since 1986 and they are still just about the most critically acclaimed band out there? So much so they have cult status.
They're astounding.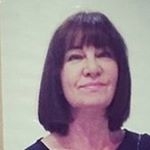 Latest posts by Michelle Topham
(see all)