The Manner of Death manga will be receiving an English language edition and, if you like a good murder mystery mixed in with more than a bit of yaoi, this is probably one you should pick up.
Especially as it will be Yen Press doing the publishing.
Manner of Death is based on a Thai novel by Sammon.
The manga takes place in Thailand where forensic pathologist Dr. Bunnakit (Bun) is called in to investigate the death of a young school teacher. While authorities think she died by suicide, Bun realizes quickly the victim's cause of death was murder.
But before he can write the death certificate, he receives an anonymous message telling him he had better write down "suicide", or he will suffer the consequences.
Soon afterwards Bun is attacked in his own home and, at this point, he begins to suspect the victim's boyfriend, Tan. But things become complicated when he and Tan begin to fall in love.
Now they have to figure out who the real murder is, and why she was killed.
The original Manner of Death novel (aka พฤติการณ์ที่ตาย in Thailand) also received a popular Thai 14-episode TV drama adaptation in 2020 starring Nattapol Diloknawarit, Pakorn Thanasrivanitchai, and Sapol Assawamunkong.
The Manner of Death manga has two volumes, and was written by Sammon with art by Yukari Umemoto.
There is no word yet on when Yen Press will be releasing the yaoi series, but it was named at Anime NYC this weekend as one of a slew of new manga the American manga and light novel publisher will be releasing in English in the coming year.
Meanwhile, I read the manga in a dodgy fan-translated English version a few months back and, let me tell you, I will be one of the first to buy the official English release when it comes out via Yen Press.
The relationship between Bun and Tan really is that good, and it's nice to get a yaoi manga that differs drastically from the usual types of plot.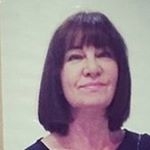 Latest posts by Michelle Topham
(see all)