Måns Zelmerlöw's is sweet and lovely in his Eurovision winner press conference
After the Eurovision grand final ends and the winner is chosen, I always enjoy watching the winner's press conference from the arena. This year, of course, the winner of Eurovision 2015 was Sweden's Måns Zelmerlöw with his song 'Heroes'. Not my personal winner, as there were quite a few other songs I liked better, but it was still nice to watch Måns give his press conference, as he was obviously so clearly delighted with his well-deserved win.
During the conference, Måns talked about the staging of his song 'Heroes' and explained what the story behind it was. (He had been bullied when he was a kid until a boy from another school transferred to his school and stood up for him. So, for Måns, the stick figure is him as he was at 10 years old, and he himself plays the boy who came to help him. His personal 'hero'. Lovely that).
Måns was also asked if he would like to be a presenter at Eurovision 2016, to which he replied he would certainly consider it if asked.
When asked what he wanted to represent with his Eurovision win, Måns repeated the message he gave on stage, that "We are all heroes, no matter who we are, who we love or what we believe in".
He went on to say "I think that we should just stand up for the weaker in the society, and make them stronger and I hope that my song and my message could make an impact on people".
Måns was also asked if he would like to do a duet with Australia's Guy Sebastian, to which he replied "I'm such a huge fan of Guy, and he's such a great guy. He's actually the one I hung out with the most here, we met at the gym, and I would love to do a duet with him. I hope he comes to Sweden soon, and we can do something there. Or he invites me to Australia".
As for Sweden organizing Eurovision 2016, according to Melodifestivalen producer Christer Bjoerkman who was also at the press conference, because a win for Måns looked so promising even before Eurovision 2015 began, Sweden has already spent some time laying the groundwork for possibly hosting Eurovision 2015. Now that Måns has indeed won the competition, work will begin in earnest this week.
Watch Måns Zelmerlöw's Eurovision 2015 winner's press conference below. Even if 'Heroes' wasn't your favorite song, you have to admit he's a truly lovely man.
And, for more on Måns' ESC win, read Why did Måns Zelmerlöw win Eurovision? – there is one big reason.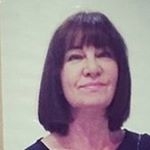 Latest posts by Michelle Topham
(see all)