ManuElla's official video for 'Blue and Red' released and it rocks
Since I first heard ManuElla's 'Blue and Red' during the Slovenian National Selection for Eurovision 2016, my opinion has not changed. It was, and is, a fabulous song, has a gorgeous banjo and, in my opinion, is one of the best songs in the competition.
Today, ManuElla released her official video for 'Blue and Red' and, as to be expected, the video is cool, and that great song rocks even more.
As for ManuElla, she's exhibiting even more star quality the more I see her. An easy qualifier for the Eurovision 2016 final for sure.
My only minor complaint? I do hope ManuElla has a better stylist than she had for the outfits she wears in the 'Blue and Red' official video, as they all make her look a bit short and dumpy and, as far as I know, she's not.
After all, costume is often almost as important as song when it comes to the Eurovision Song Contest, so hopefully hers for the actual event will be better than what she has worn so far.
Watch ManuElla's official video for 'Blue and Red' below to see what I mean. But…do still note that rocking song, and her very good voice. I do hope she does well.
As for 'Blue and Red', you can grab the MP3 download of the song now and, if you would like all the other Eurovision 2016 songs as well, remember you can pick up the official MP3 download and the CD of all of them too.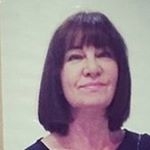 Latest posts by Michelle Topham
(see all)