The recently released Marble Knights Apple Arcade game from developer WayForward not only looks like a heckuva lot of fun, its opening animation was just uploaded to YouTube and it is gorgeous.
Then again, according to the developer, the Marble Knights opening animation was created by the iconic Japanese animation studio Studio Trigger, so no wonder it looks so amazing.
The animation is a collaboration between Studio Trigger producer Naoko Tsutsumi (Little Witch Academia) and WayForward producer Erin Bozon (Shantae) and director Matt Bozon (Shantae).
The 40-second intro has Orbin, Marabelle and the other Knights of the Round heading into battle to defend the Kingdom of Roundingham, while Lord Terroball prepares for war.
If you haven't grabbed the game yet and are an adventure game fan, you really should. It has been available for download on Apple Arcade since September, it recently got an update and players seem to love it.
It also comes in a slew of languages — English, Arabic, Dutch, French, German, Italian, Japanese, Korean, Portuguese, Russian, Simplified Chinese, Spanish, Traditional Chinese, Turkish — so its accessible to almost everyone.
Check out that beautiful Marble Knights opening animation below, and get more info on the App Store.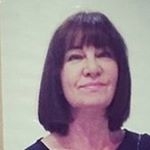 Latest posts by Michelle Topham
(see all)