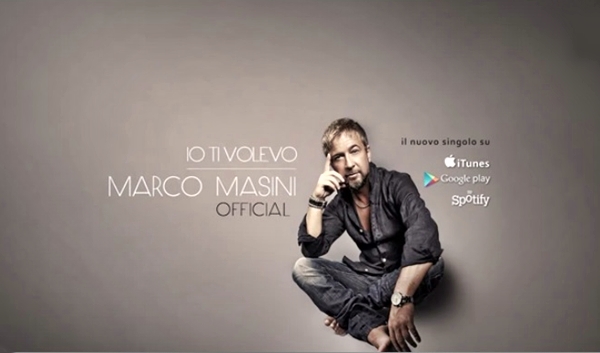 My obsession with listening to music by Italian singer Marco Masini has almost rivaled my fascination with Conchita Wurst this week. I literally cannot stop myself playing Masini's songs over and over and over again. His voice is so unbelievably perfect and his songs are so romantic yet sad.
My favorite Marco Masini song, so far, is Aspettami Li, but it's being rivaled by a close second. My Repeat Rotation Video today — 'Io Ti Volevo' (I Wanted You)..
'Io Ti Volevo' is featured on Masini's new album Cronologia (Special Edition) — which is, by the way, incredible. And, along with being perfect for Masini's phenomenal voice, it's also a song with the most beautiful piano accompaniment (and I'm a sucker for a beautiful piano piece).
Listen to and watch the 'Io Ti Volevo' lyrics video below. And I'll bet you can't just play it once.
I am a Brit-American journalist, former radio DJ at 97X WOXY, and Founder/CEO of Leo Sigh. I'm also obsessed with music, anime, manga, and K-dramas. Help!