I'm one of those people who hates political correctness. The act of stopping people from saying what they want to say simply because it's not 'acceptable' and might 'offend' people. After all, I'd rather have my racists and bigots out in the open making their hateful comments so I know who to avoid, rather than them just thinking it, but not daring to voice how they feel.
The fabulous comedian Margaret Cho obviously thinks the same way I do, as she talked about political correctness in an appearance on Late Night with Seth Meyers this week.
Related: Margaret Cho launches her PsyCHO tour around America
Cho says she addresses political correctness with her show, and that it can be difficult to talk about things like race in a stand-up routine. But that, like most comedians, she's just trying to make people happy.
"So I always think jokes are okay."
Cho also went on to talk about her relationship with Joan Rivers, who is the person who got her into the stand-up comedy routine to begin with. And, yes, Cho does an amazing Joan Rivers impression.
Watch the Seth Meyers video below for Margaret Cho on political correctness, and more. As usual, she's hilarious.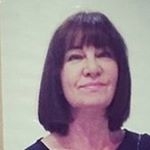 Latest posts by Michelle Topham
(see all)