Margaret Cho announces 'The PsyCHO Tour' across the US
I've followed comedian and actress Margaret Cho since she starred in 'All-American Girl' in the mid-1990s. She's opinionated, loud-mouthed, funny, seemingly fearless, and talks about things most other women would never even dare talk about. Yes. I love her.
This week, Margaret Cho announced her latest US tour. Called 'The PsyCHO Tour', Cho is kicking it off in the fall with shows in such cities as LA, Washington DC, Seattle, Denver and Chicago. Later on, she'll take the tour to Europe. (You'll find her full US tour dates on her website).
'The PsyCho Tour' is all new material Cho has been developing over the last couple of years, with an emphasis on insanity. As Margaret Cho herself says about it:
"This show is about insanity, and about the anger I feel about everything happening in the world right now, from police brutality to racism to the rising tide of violence against women. It makes me so crazy – hence the title: "THE PSYCHO TOUR" because there is no "I" in team but there is a "CHO" in psycho".
I don't know about you, but that makes me want to see her even more.
For more on Margaret Cho, check out her website, her Facebook page and her Twitter account. She's well worth following on all of them.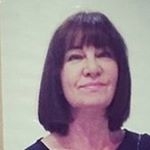 Latest posts by Michelle Topham
(see all)