Margo Price's 'A Little Pain' video showcases a #MeToo moment and then rectifies it
Country singer songwriter Margo Price has released the official music video for 'A Little Pain', the second single from her sophomore album All American Made.
The single was released back in September last year. The album, released the month after, made it to the number three spot on the U.S. Vinyl Albums chart, and number four on the U.S. Folk Albums chart. She also hit the top spot with the record on the Country Albums chart in the U.K.
As for the just-released music video for 'A Little Pain', it is a perfect representation of Margo Price's admirable stance on the #MeToo movement, as it shows Price as a waitress putting up with sexual harassment from customers until she has finally had enough and throws one harasser through the cafe's plate glass door. Go, Margo!
The track is also indicative of the theme of Price's All American Made album, with songs like 'Pay Gap', 'Wild Women' and 'This Town Gets Around' also touching on similar #MeToo experiences, as well as how women are often treated as second-class citizens.
Price dedicated her sophomore album to Tom Petty whose songs, she said "mean the world to me".
Watch Margo Price's new music video for 'A Little Pain' below and ask yourself, in the 21st Century, why are women all over the world still treated either as sexual objects or 'lesser than'?
Because, whatever the reason, it's just not right.
You can find out more about Margo and her latest album on her website.
Related: Watch Margo Price's cool live TV performance of 'Hurtin' (On The Bottle on SNL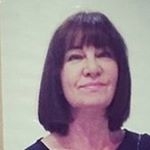 Latest posts by Michelle Topham
(see all)