Margot Robbie caused her mother to be almost strangled by a python
Actress Margot Robbie grew up on a farm in Australia, with her mother and three siblings, and a lot of wild snakes.
Robbie was on The Graham Norton Show tonight where she talked about what it was like to live in an area populated by so much wild life and how, one day, while she was being her usual bratty teenage self, she caused her mother to almost be strangled by a snake.
Advertising
Margot said she was on the computer fooling around on MSN when her mother called to her from another room asking if she could help get rid of a snake that had slithered its way into the farmhouse.
Yes, the snakes in the area she grew up in do occasionally get into homes, and then you have to deal with them.
On that particular day, though, Robbie was just not feeling like getting off the computer to help her mother so she yelled back, "I'm so busy, mum, no I can't" and then admitted to Norton "I was just being a brat".
Robbie's mother wandered off to deal with the snake, and never came back.
About 10 minutes later, she realized her mother was taking a long time and was being quite quiet about it, so she went off to check. Only to find her mother had tried to deal with a long python herself by picking it up in order to eject it from the house.
Advertising
The snake, however, had other ideas so, when Robbie arrived in the room her mother was in, it was only to see her with the python wrapped around her arm and struggling to stop the snake from wrapping itself around her neck and strangling her.
"How did you get it off her?", asked fellow Graham Norton guest Allison Janney.
"You've just got to give it something else to climb on. So you get a stick or something, and it starts weaving its way around that".
Yep. Apparently as easy as that.
Robbie admitted it did make her feel really bad, though, that she hadn't helped her mother when asked. So from then on she made a monumental effort to be far less "bratty".
Watch Margot Robbie on The Graham Norton Show in the video below admitting she was a horrible teenager.
Robbie is currently starring in the new movie Peter Rabbit as the voice of Flopsy Rabbit, and the narrator of the film.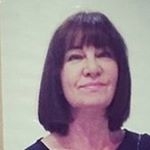 Latest posts by Michelle Topham
(see all)