I had to laugh at the very cute video of actress Margot Robbie on The Tonight Show Starring Jimmy Fallon this week, as she talked about "that one time" she was a toilet paper thief. Yep. Margot Robbie steals toilet paper from hotels. To which I have to ask, "Haven't we all?"
I swiped a roll of toilet paper from an airport hotel in Kuala Lumpur, Malaysia, in between 28 hours of traveling time from the US to Malaysia and another 2 hours between Kuala Lumpur and Bangkok. I knew I didn't have toilet paper at home, I couldn't find anywhere on the airport that sold it and so…..yep, I swiped a roll from the hotel. Sorry. Although I had technically paid for it.
Margot Robbie, apparently, stole her roll (or was it rolls?) of toilet paper from a hotel her friend was staying at. Then she left the hotel with her secret stash in a Ralph Lauren bag. Sadly for Margot, paparazzi took a photograph as she left the hotel. A photograph Jimmy Fallon was more than happy to show her he had. And, yes, she did look a trifle guilty.
Watch Margot Robbie talking about her 'toilet paper stealing incident' in the Jimmy Fallon video below. Yep. She's my sister in crime.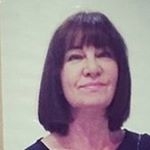 Latest posts by Michelle Topham
(see all)