Comedian and actress Maria Bamford got married recently. She told Jimmy Kimmel last night that she met her husband on dating site OKCupid three years ago, and that he is "a delight".
Bamford said she didn't just use OKCupid to meet someone, though. She also went on EHarmony, which she said was "pricey and a lot of Christians".
She did say, even though she and her husband are very similar in many ways, one thing does drive her new husband crazy about her, though.
"I like to tear open packages of food and leave caps off beverages, and leave them out and around. And he's said many times, very kindly, very sweetly, "Whhhhy". I've explained that I'm a raccoon. I need to get in there, get what's good and be on my way".
Watch Maria Bamford talking about her new husband in the video below. She's very sweet and funny.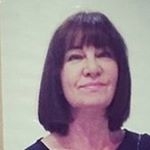 Latest posts by Michelle Topham
(see all)