Just got a heads up from someone I follow on Twitter about a Brazilian singer called Maria Gadú. Never having heard of her, but intrigued by the video he posted, I did my usual YouTube and Bing search and came up with this…..
Maria Gadú is an openly lesbian singer-songwriter, who also plays a mean guitar. She's apparently very well known in Brazil, where she's been nominated for a Latin Grammy Award — twice — and has been playing concerts in bars all over São Paulo since she was only 13 years old. She's now 27.
Her voice is powerful, husky and so sexy.
And, oh my f*cking God, listen to her singing one of my most favorite songs of all time – Jacques Brel's 'Ne Me Quitte Pas'. Gorgeous. Simply and utterly gorgeous.
So, yep, you got it. Maria Gadú singing 'Ne Me Quitte Pas' is now my Repeat Rotation Video for today.
Come on, who on earth could listen to that and not want to play it again and again and again. And LOUD……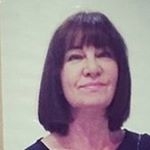 Latest posts by Michelle Topham
(see all)