Japanese actress Maria Naganawa voices one of my all-time favorite anime characters — the utterly adorable Kanna, the youngest dragon of Miss Kobayashi's Dragon Maid fame.
She is also known for her portrayal of Kamuri in Slow Start, Laffey in Azur Lane, the excruciatingly shy Tamaki in Magic of Stella and, of course, Megumi's cute younger sister Komekko in Konosuba — God's Blessing on This Wonderful World!.
Advertising
Today, Maria Naganawa is adding another anime role to her already quite extensive resume.
This time as Alicia in the upcoming fantasy anime The Detective is Already Dead.
Along with the character artwork for Maria Naganawa's Alice, the anime's staff also revealed the fifth The Detective is Already Dead key visual today featuring Alice, protagonist Kimihiko Kimizuka and Siesta rushing away from London's Big Ben in the dead of night.
Advertising
The Detective is Already Dead anime (aka Tantei wa Mou, Shindeiru in Japan) is based on the light novel series written by Nigojū and illustrated by Umibōzu.
It stars Shin Nagai as Kimihiko, Saki Miyashita as Siesta and Ayana Taketatsu as Nagisa.
The anime series is being directed by Manabu Kurihara, with Deko Akao in charge of scripts and Yosuke Ito designing characters.
Yen Press is publishing the English language versions of the series in the west, with the first volume coming out in June. They describe the plot like this:
During a plane hijacking four years ago, Kimitsuka Kimihiko wound up becoming the assistant to a beautiful detective named Siesta. The pair traveled the world, solving crimes and battling criminal organizations. Until Siesta died, anyway. Kimitsuka thought that would spell the end of his adventures and a return to ordinary life, but an encounter with a girl who bears an uncanny resemblance to Siesta suggests that fate has other plans.
All I know is, while The Detective is Already Dead anime series had already sparked my attention due to its mysterious plot, the addition of Maria Naganawa as Alicia now means I am a shoo-in to watch it.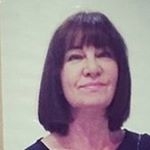 Latest posts by Michelle Topham
(see all)