Minimalist duo Marian Hill appeared on The Late Late Show with James Corden on Monday night (September 14th), but not just any appearance. It was actually Marian Hill's TV debut. The duo, along with saxophonist Steve Davit, performed their single 'One Time' from their EP Sway.
And what's interesting about Marian Hill's performance is they really are a music duo that takes everything down to its absolute basicness. Singer Samantha Gongol's spare but sexy vocals, simple but rich saxophone from Davit and, of course, the cool music production skills of Jeremy Lloyd. All put together, though, and it works beautifully.
Watch Marian Hill perform 'One Time' on The Late Late Show with James Corden below. Gotta say I haven't seen anything much more sultry and sexy in quite a while.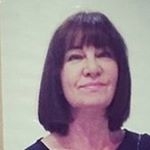 Latest posts by Michelle Topham
(see all)